About our exploratory courses (Science Ed. 1, 10, 15, Math 73, 74, M75):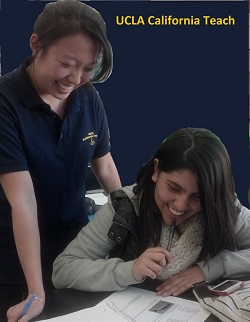 "I enjoyed being able to actually go in to the classroom every week because it really gave me a good idea of what a teacher's day is like and whether or not the career suits me." – K.N.
"Observing classroom activities and talking with my mentor teacher really helped me to get a comprehensive picture of what it means to be a teacher. Tutoring struggling students and observing the variety of difficulties that arise on a daily basis helped me to understand the challenges of teaching, as well as the rewards." – R. T.
"I thought being able to teach my own lesson plan was extremely beneficial. When observing my mentor teacher, he made it seem like teaching a lesson plan was effortless. While trying to plan my own and then teaching it was much more challenging than I had expected it to be. It was a good experience because it allowed you to truly experience what it would be like to be a teacher."- H.J.
"While learning all of the theories of teaching in the seminar, the field experience that I had this past quarter showed me what a classroom experience is really like. I learned a lot about the hardships of teaching, and how middle school teachers try to compensate for years lost learning wise. I also learned how fun teaching middle school students could be." – N.F.
"For someone like me who is completely undecided on a career track, it was a really great way for me to gain a better understanding of something I may want to do." – C. G.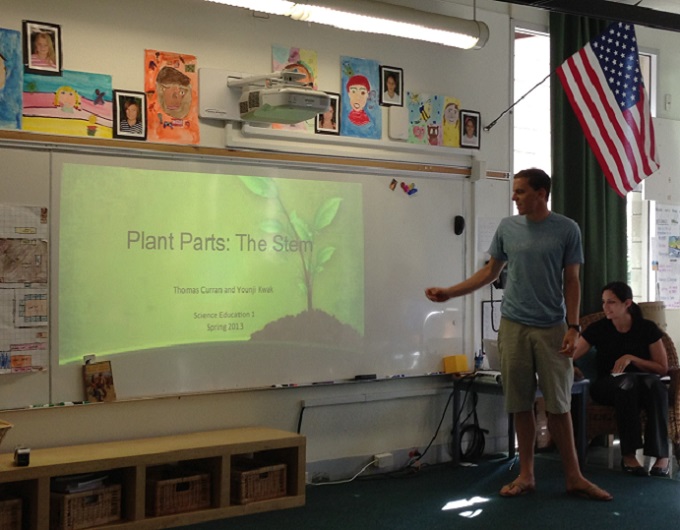 "The lesson plan is one of the cores of the whole Cal Teach experience. It is perhaps the most concrete way to see if one wants to be a teacher because you can't be sure until you try it." – Q. T.
"I definitely gained a lot of confidence by doing this. Also, it gave me a feel of how it is to actually be an elementary school teacher." – C. M.
"It is great to actually observe a classroom because we may think how it is teaching a elementary school, but it has been so long since any of us has been in elementary to remember how it was. I think it is great for us to have actually experience along side teachers so that we can really make a decision if we want to go into teaching or not." – G. H.
"I enjoyed it very much and plan to work with it for junior high school and high school. It was an educational experience and it made me feel so much more confident in my decision to become a teacher." – B.V.
"I am not sure what the most beneficial part was, but I think the experience on a whole is most important. It really gives you a feel of what you might be doing for the rest of your life as a career which is something that I can not be more grateful for." – B.S.